Need Window Replacement Service?
Choose the Right Company
Your windows are not sealing right; you can hear wind whistling through the gaps around the frames. Or, the frames themselves are suffering from rot or paint that's peeling – a good indication that rain is leaking in. Or there's moisture between panes of glass. Or broken glass…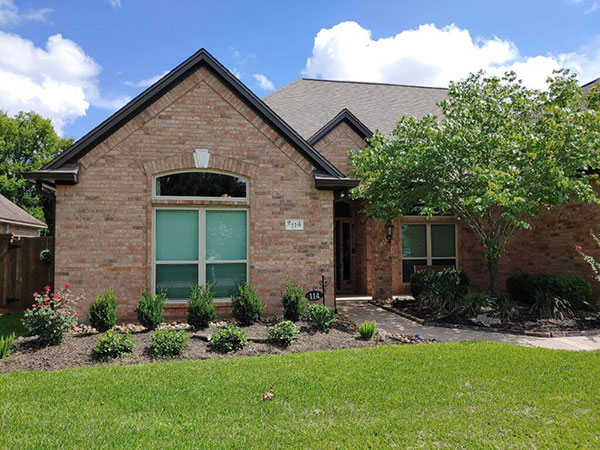 The signs that you need a window replacement service are easy to spot. Choosing the company to do it may not seem as easy. How can you tell you are dealing with a reputable firm? One with technicians who are trained and experienced at doing high-quality window replacements? Window Pros of Texas has more than three decades in the industry. Everyone on our staff is dedicated to making sure you have a good customer experience, from the free estimate you will get to the moment you tell us that you are completely satisfied with the work we have done for you.
Our Process
Our team follows a set of steps in order to make sure your windows are replaced properly:
They prepare to work by spreading tarps and removing blinds from the old window.
Glass is cut with a special tool in order to ensure a clean removal.
The area where the window will be is thoroughly cleaned.
The sheetrock around the window is measured and cut, for a perfect fit.
They place and fit the window, then double-check to make sure everything's ready before securing it.
The window is sealed.
The window is cleaned.
They thoroughly inspect the finished job to make sure everything was done correctly.
Contact a Company That Will Do It Right
Our window replacement service is built on a solid foundation of experience and knowledge. Get your new windows installed right the first time. Call Window Pros of Texas at (713) 972-2100 or use the convenient online form to request a free estimate.