A Window Company That Does It All
Comprehensive Services + High Quality
Window Pros of Texas offers customers an extensive range of solutions when it comes to vinyl windows and patio doors. Why is this important? When you call us, you are dealing with a window company that can handle it all. Want to know the pros and cons of single hung versus double hung windows? Or maybe you are thinking about replacing a flat window with a bay window, to create a sunny spot for houseplants or an indoor herb garden? We will answer your questions and explain your options, including style, features and cost.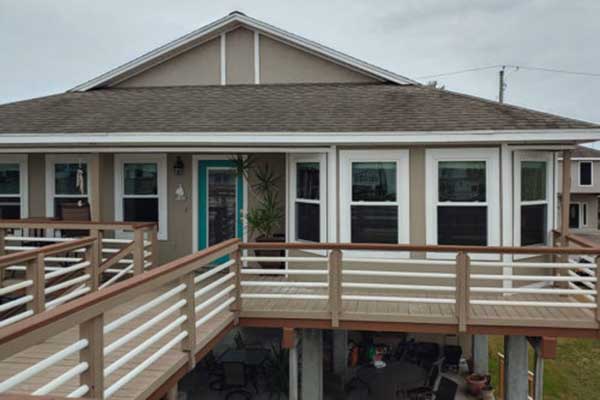 Vinyl window replacement – Whatever type of windows you currently have, replacing them with vinyl windows will give you lots of benefits. These include durability, longevity and improved energy efficiency. They will never need to be painted, and a once-a-year cleaning will keep them in good condition.
Hurricane window replacement – Prepare for severe weather with windows that resist breakage, even when exposed to strong winds and driving rain.
Patio door replacement – Get a patio door that adds style to your home and is easy to open and close, with a premium product installed by Window Pros of Texas.
Double hung window replacement – Our customers appreciate how simple it is to operate and clean double hung windows. They give you maximum control over light and ventilation, and cleaning them is a breeze. When installed on upper floors, they enhance safety, because you simply swing a sash open and wipe the outsides from indoors rather than climbing a ladder to do it.
Contact Window Pros of Texas
Call (713) 972-2100 or use the convenient online form to request a free estimate from a window company that offers a comprehensive range of services. Warranties and financing options are available.